The Southern Highlands Wine Region
The Southern Highlands Wine Region boasts many beautiful vineyards and cellar doors offering wine tastings, restaurants/cafes and vineyard tours. With many local vineyards now having reached international acclaim, the Southern Highlands of NSW has become one of the premium wine regions in Australia.
Pinot noir and pinot gris are varietal specialties of the Southern Highlands wine region, producers are however cultivating some very impressive cool-climate varieties such as, Riesling, chardonnay, Merlot, sauvignon blanc and shiraz, as well as producing award-winning sparkling wines.
As well as award winning wines, the Southern Highlands Wine Region boasts a myriad of restaurants and cafe's that are sure to cater to even the most discerning taste buds. A visit to Artemis Wines, Centennial Vineyards, Eling Forest or Southern Highland Wines (to name but a few) offers you a beautiful selection of food as well as wine tasting. Why not let The Grape Escape organise a wine tour for you that can incorporate both food and wine and a day of relaxation and enjoyment?
Call or email us today to organise your own personalised tour, or book a popular full day tour.
For tour and group enquiries please contact to***@th************.au for details and your pick up arrangements.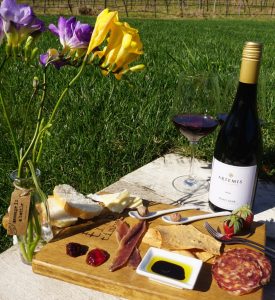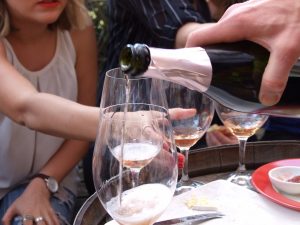 History of the Southern Highlands Wine Region
The government records for 1886 show a wine-grape harvest of 950 gallons (4275 litres) for the Berrima district, suggesting the first vineyards were planted in the 1870s (table grapes had been established earlier in that decade). German vineyard workers from the Vogt family came from vineyards at Camden to establish plantings on Joadja Road in the 1890s, which remained in cultivation for a considerable time thereafter. Yet further vineyards were planted around the turn of the century, leading to exports to Europe. Information from – James Halliday's Wine Atlas of Australia.
Visit Southern Highlands NSW Website: With over 60 vineyards and 17 cellar doors, it's the perfect time to introduce your palette to the broad variety of cool climate wines now being produced in the Southern Highlands, including: chardonnay, sauvignon blanc, Riesling, Pinot Gris, Pinot Noir, Merlot and Cabernet sauvignon.